The Digital Society Team
Team
David Bozzini (responsible for the Digital Society study programme)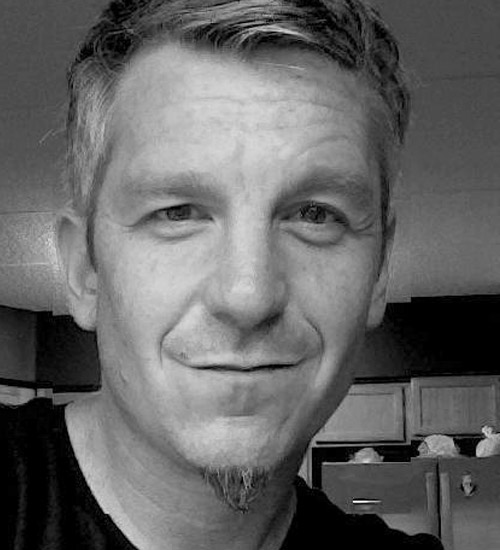 More about David Bozzini

Prof. David Bozzini is a social anthropologist researching at the intersection of politics, technology and socio-cultural dynamics. His main research interest focuses on Information security and digital surveillances. Prof. Bozzini has conducted fieldwork in Europe, Africa and North America. He teaches Digital Ethnography, Social Theory and a variety of topics in Political Anthropology (security, the state, resistance, social movements, etc.) and organizes "crypto-parties". Before being appointed in Fribourg, David was researching at the CUNY Graduate Center in New York, in Leiden University, Max Planck Institute for Social Anthropology in Germany and in Asmara University in Eritrea. He taught and researched in several Swiss Universities and UASs as well.
---
Andreas Hadjar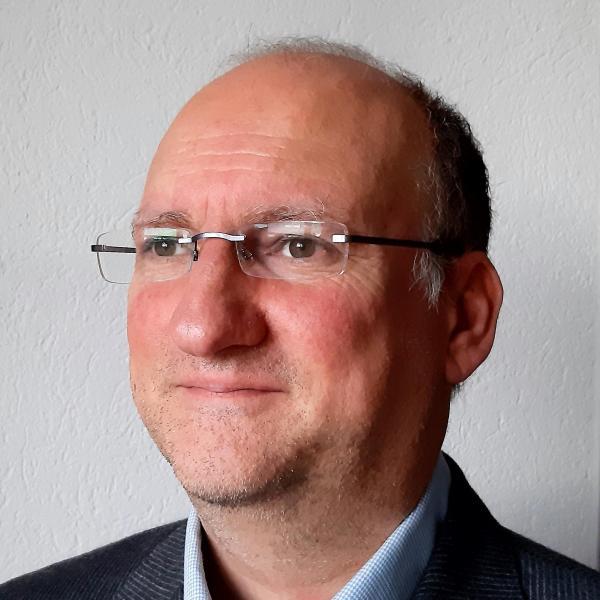 More about Andreas Hadjar

Andreas Hadjar ist Professor für Soziologie, Sozialpolitik und Sozialforschung am Institut für Sozialarbeit, Sozialpolitik und Globale Entwicklung. Er publiziert über Ungleichheiten im Bildungserwerb, Arbeitsmarkt- und anderen Lebenschancen entlang der Ungleichheitsachsen soziale Herkunft, Geschlecht und Migrationshintergrund, subjektives Wohlbefinden, Werthaltungen, Einstellungen und politische Partizipation. Ein besonderes Interesse gilt dabei auch der Frage, wie Bildungssysteme, Wohlfahrtsstaatsregimes und andere gesellschaftliche Charakteristiken Ungleichheiten prägen. Sein methodisches Repertoire bezieht sich vor allem auf quantitative Methoden mit einem Fokus auf längsschnittliche und vergleichende (Mehrebenen-)Perspektiven, beinhaltet aber auch mixed-method und qualitative Designs.
Seit 2010 bekleidet er eine Professor für Bildungssoziologie an der Universität Luxemburg, Institute of Education and Society (2010-2021), wo er für die nächsten Jahre auch weiter mit einem kleinen Pensum verortet bleiben wird. Er war Oberassistent an der Abteilung Bildungssoziologie der Universität Bern (2004-2010) und wissenschaftlicher Mitarbeiter am Institut für Soziologie der Technischen Universität Chemnitz (2000-2004). Er studierte Soziologie und Journalistik (Magister artium) an den Universitäten Leipzig (Bundesrepublik Deutschland) und Glasgow (Schottland).
Im Rahmen seiner Tätigkeit in Luxemburg war er über mehrere Jahre Studiendirektor des Master Management und Coaching im Bildungs- und Sozialwesen, Direktor des Institute of Education and Society und Präsident der Luxembourg Educational Research Association. Er wird ab Herbst 2021 das Amt des Schatzmeisters der European Educational Research Association übernehmen. Zu aktuellen Projekten gehört das Horizon 2020-Projekt «PIONEERED – Pioneering policies and practices tackling educational inequalities in Europe» (Koordination: Universität Luxemburg), welches Policy-Analyse, quantitative Sekundaranalyse und Feldforschung in Deutschland, Finnland, Irland, Litauen, Luxemburg, Norwegen, Spanien, der Schweiz und Ungarn verbindet.
---
Oliver Krüger
More about Oliver Krüger

Oliver Krüger studierte von 1994 bis 1999 an der Universität Bonn Soziologie (vor allem bei Werner Gephart, Martinus Emge und Friedrich Fürstenberg), Klassische Archäologie (vor allem bei Marion Meyer) und Vergleichende Religionswissenschaft (vor allem bei Karl Hoheisel und Wolfgang Gantke). 2003 wurde er an der Philosophischen Fakultät der Universität Bonn mit einer Dissertationsschrift über die Unsterblichkeitsutopien des Posthumanismus promoviert, die Karl Hoheisel betreute. Diese Arbeit wurde 2004 mit dem Dissertationspreis der Deutschen Vereinigung für Religionswissenschaft ausgezeichnet. Von 2002 bis 2005 erforschte er die Kommunikation über neopagane Ritualistik im Internet als Mitarbeiter des Sonderforschungsbereichs Ritualdynamik an der Universität Heidelberg. Von 2005 bis 2007 führte er am Center for the Study of Religion der Princeton University eine Studie zu alternativen Bestattungsbewegungen in den Vereinigten Staaten durch. 2007 erfolgte der Ruf auf den Lehrstuhl für Religionswissenschaft an der Universität Freiburg im Üechtland, den er bis heute innehat. Von 2011 bis 2014 fungierte er als Präsident der Schweizerischen Gesellschaft für Religionswissenschaft. 2012/13 war er Fellow des Wissenschaftskollegs Morphomata an der Universität Köln. Krüger ist Mitglied der Schweizerischen Gesellschaft für Religionswissenschaft, der Schweizerischen Numismatischen Gesellschaft, der Deutschen Vereinigung für Religionswissenschaft und der Vereinigung deutscher Wissenschaftler.
---
Denis Lalanne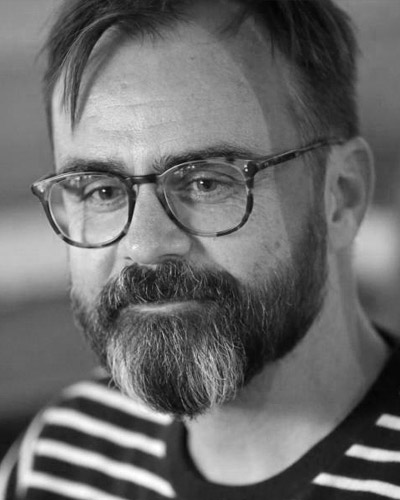 More about Denis Lalanne

Denis Lalanne is a full professor in the department of Informatics of the University of Fribourg and director of the Human-IST institute. He is also heading the "human-building interaction" group in the smart living lab and is the Swiss representative at the IFIP TC13. After completing a PhD at the Swiss Federal Institute of Technology (EPFL), a postDoc in the USER group in IBM Almaden research center, one year of teaching and research in the university of Avignon, and a great experience as a usability engineer in a swiss start-up, he joined the University of Fribourg.
---
Anna Jobin (study advisor for the Digital Society programme)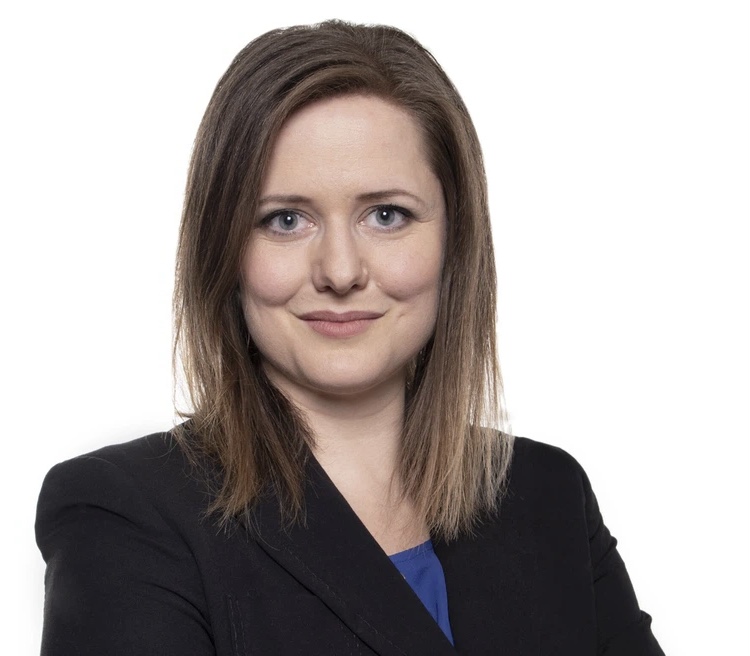 More about Anna Jobin

Anna Jobin is a Senior Researcher and Lecturer at the Human-IST Institute at the University of Fribourg (Switzerland), a Senior Researcher at the Humboldt Institute for Internet and SocietySenior Researcher at the Alexander von Humboldt Institute for Internet and Society (HIIG), and a lecturer at EPFL, Switzerland, and the MCI Innsbruck. She has a multidisciplinary background in sociology, economics, and information management. A fervent advocate of connected thinking, Dr. Jobin has been elected as an inaugural members of the Swiss Young Academy. She is also an advisory member at the Centre for Media, Communication and Information Research (ZeMKI) of the University of Bremen, and an associate member of the Sciences and Technologies Laboratory of Lausanne University.
Contact
Responsible for the study programme
Prof. Dr. David Bozzini
PER 21 bu. G302
Bd de Pérolles 90
1700 Fribourg
+41 26 300 78 40
david.bozzini(a)unifr.ch
Study advisor
Dr. Anna Jobin
PER 21 bu. A408
Bd de Pérolles 90
1700 Fribourg
+41 26 300 84 70
anna.jobin(a)unifr.ch
Secretary
Esther Mauron
PER 21 bu. B412
Bd de Pérolles 90
1700 Fribourg
+41 26 300 82 72
esther.mauron(a)unifr.ch